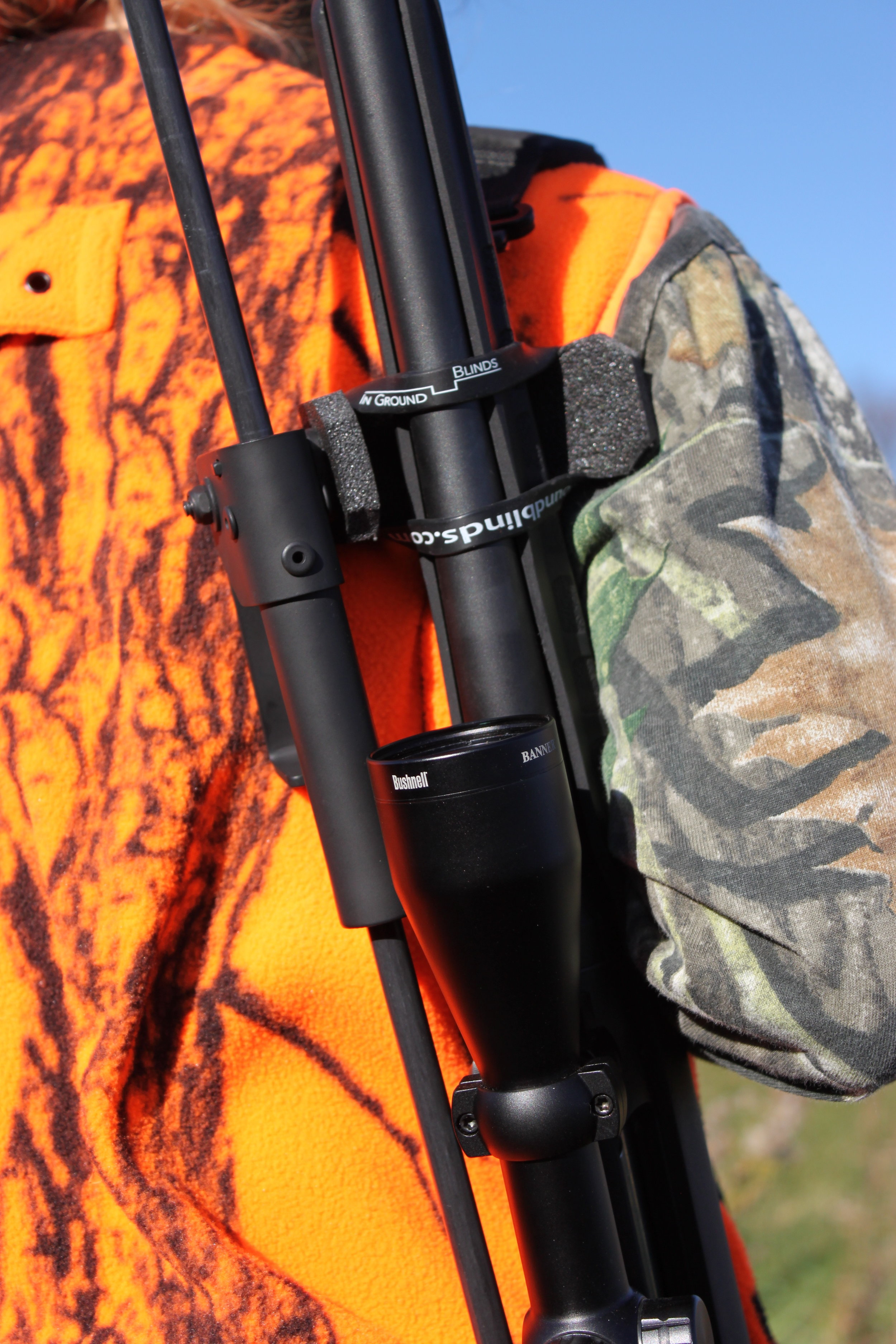 Universal Dead Stick
This item usually ships within two business days. Purchase includes Ground Games Vol. 1!
The Universal Dead Stick is perfect for every gun type except pump actions. The included bands allow you to quickly attach it to your gun for carrying, and allow you to prop your gun on the ground. Pump actions can be shot separately out of the padded saddle without the bands. The padding will not absorb water, or scratch your gun. This gun shooting rest is perfect for deer, turkey, and predator hunting!
Be sure to check out the "Shotgun Dead Stick" if your pump action shotgun has a 1" diameter magazine tube!
Not sure if you should get a right or left-handed Dead Stick? If you pull the trigger with your right hand, you should get a right-handed Dead Stick. Still unsure? Give us a call!
DETAILED DESCRIPTION:
Stick is 42 inches tall and has a permanent rubber bumper at the top and removable bumper at the bottom. Propping foot is included. Weighs 11 ounces. Saddle and adjustment lever are aluminum. Stick is black uv-resistant fiberglass. Handle is made of tough PVC plastic. Three (3) matte black bands included. Black painted matte finish. Patent pending. Not available in stores.